Author Profile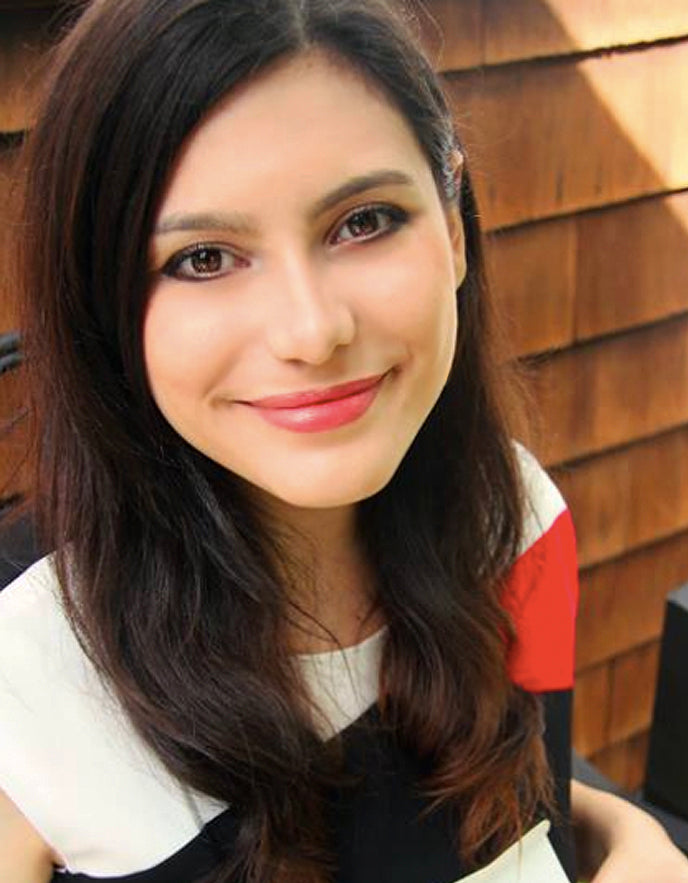 Madison Salters
Madison Salters was selected as a 2018 U Revolution Media Fellow in the writing category.
Madison is an award-winning writer, essayist, and documentarian. Her work appears internationally in literary magazines including Armstrong Literary Magazine and Flash Fiction Magazine, and major media outlets including The Huffington Post, United Nations Press, TripAdvisor World Guides, UNTITLED Magazine, Wanderlust Magazine, and more. She is Lead Editor at The Toolbox, Creative Nonfiction Editor at Ruminate Literary Magazine, and Fiction Editor at Ragazine.CC. Named a "Top Under 30 Wunderkind" for writing and activism by Westchester Magazine, Madison serves as a JOLT speaker on content and storytelling and a UNESCO Ambassador of Cross-Cultural Dialogue.
As a public speaker, she has tackled issues in gender and civil equality at high-level worldwide events, from the Gender Paramilitary Conference to the EU-Africa Women's Summit. She studied creative nonfiction Cambridge and has participated in writer's groups and workshops worldwide.
Madison Salters received her Masters at SOAS of London, where she was also named Entrepreneur of the Year for green technological innovation, as well as being awarded UCL's Provost's Prize and a Santander Bank Entrepreneurial Nomination. She recently helped translate the documentary "Queer Japan" and her first play, "An Infinite Resignedness", was produced in Paris in 2018. She has volunteered as hospitals, with UNHCR, and for Doctor's Without Borders-- and thinks there cannot be medicine without empathy.
More articles by

Madison salters